Meet The Team

Louise Yates PCC, ORSCC, CPCC

Louise Yates is founder and lead coach at Clear Perspectives. Louise has worked for over 20 years in the field of professional development in a wide range of corporate, 3rd sector and entrepreneurial organisations. She has a particular specialism in helping leaders, partnership and teams function more effectively through change and conflict. Louise's hands on experience is supported by extensive professional development. She is accredited by the International Coach Federation (PCC), is a Certified Organisation and Relationship Systems Coach (ORSCC), a Certified professional Coactive Coach and is a trained community mediator.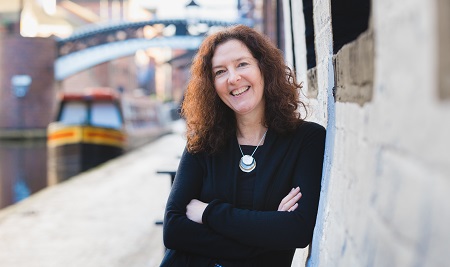 Clients include: HM Prisons, NHS, Chadd Housing, Metropolitan Police, G4S, Knauf Insulation, Distinction Doors, LF Europe, St Basils Charity, Voluntary Action Calderdale, Beacon Counseling, PA4You, Business in the Community, National Skills Academy for Nuclear, Manchester City Council, Wright & Morten Veterinary Practice, Dale Farms and Lincolnshire Police. As well as business clients Louise also coaches married partnerships and is a community mediator.

Louise lives in Lancashire with her husband Paul and teenage daughers Hannah and Lucy. In her spare time Louise enjoys foreign travel, cycling and cooking.

Rob Pitt PCC, ORSCC, CPCC

Rob has worked in the field of learning and development for over ten years with a particular focus on enabling individual and team performance through coaching.  He is an International Coach Federation Professional Certified Coach (PCC), Certified Professional Co-Active Coach (CPCC) and Organisation and Relationship Systems Coach (ORSC).

Working internationally with leaders and teams in organisations from a range of sectors, Rob specialises in enabling conversations that get beneath behaviour and symptoms to understand what's happening at a deeper systemic level, improving relationships and creating healthy change.  Alongside his work with businesses Rob maintains a percentage of non-corporate coaching work with private clients and supports other projects he's passionate about.
His background also includes six years service in the Royal Marines, working as a professional mountaineering instructor (MIA), and leading expeditions worldwide.
Rob lives in Snowdonia, with his wife Helen and son Ewan, where he climbs, runs, cycles and generally enjoys the outdoors.
Julie Darcey B.Ed, M.Ed, ACC, ORSCC
Julie brings 20+ years of experience in the fields of learning and development, organisational and individual change.  Proud to be a life-long learner, she is passionate about the transformational power of coaching and she works to enable individuals and teams to flourish in a sustainable and balanced way.  Healthy relationships, mental and physical well-being, lie at the heart of her work.
She brings out the best in individuals and leaders and introduces teams to the mindset, skills and tools required to create successful change and results through powerful collaboration and the utilisation of the team's collective intelligence.
Following a successful career in education as a teacher, school leader, teacher advisor, university lecturer and then a pre and post-natal yoga teacher, she entered the field of leadership and systems coaching.  She gained accreditation and certification with leading coaching schools CTI and ORSC.  She is also a certified provider of The Leadership Circle 360 assessment profile.
Her experience includes working with: OSN Media, CBRE, Axonn Media, St George's University, Marjory Kinnon School and Royal Marsden.